Post Graduate Work Permit Canada (PGWP) Being one of the most immigration friendly countries in the world, Canada pulls international students from all over the world who wish to stay back in Canada after finishing their studies there. The booming job market, strong economy, high standard of living, quality education and beautiful landscape all around are some of the key reasons why students want to settle in Canada after study. And, post graduate work permit, Canada, is one of the ways to get the opportunity to move towards permanent residency in Canada.
In this article, we have covered the details about post graduate work permit (Canada). The details include information about visa rules an international student needs to follow in order to acquire post graduate work permit in Canada.

Highlighted below are types of work permits the students can obtain in order to work post study in Canada.
Post Graduate Work Permit Canada (PGWP) โ€" Types of work permits in Canada
S.No.
Types of Work Permit
Features
1.
Post-graduation work permit (PGWP)

Graduate from a designated learning institution* (DLI) of Canada
Application fee CAD 255
Processing time: 97 days (online), 108 days (paper)
Maximum validity of 3 years

2.
Open work permit

A work permit which is not job-specific and allows candidates to work for any employer in Canada
Processing time of visa application depends on the condition the applicant applies under

3.
Employer-specific work permit

It allows candidates to work for a specific employer for a specified duration of time.
Processing of application takes up to 5 weeks
* Designated Learning Institution (DLI) is an educational institution in Canada approved by a provincial or territorial government to host international students.
Read more aboutcost of living in Canada for international students
Now that we have a basic knowledge of Canadian work permits, lets read in detail about the Post-graduation Work Permit (PGWP) that most of the Indian students opt for after finishing their studies in Canada.

Post Graduate Work Permit Canada (PGWP) Eligibility & Validity of the Work Permit
In order to get a post graduate work permit (Canada), the candidates must have graduated from a Designated Learning Institution (DLI). Though not all DLIs make the students eligible for PGWP, students must make sure before joining the institute that they will be eligible for post graduate work permit after graduating from it. Highlighted below are some important facts that can help international students in obtaining a post graduate work permit in Canada.
The international students pursuing higher education in Canada need to know that they must apply for the post graduate work permit within 180 days of getting the final marks from their school if they wish to stay longer in Canada. Also, their study permit should be valid during these 180 days.
To be eligible for PGWP, the students must have maintained full-time status as a student in Canada and the study program should lead to a degree, diploma or certificate.
As for the validity of PGWP, it depends on the length of the students study program. If the duration of the study program is less than 8 months, the students are not eligible for PGWP. If the course duration is of more than 8 months but less than 2 years, the students may be granted a post-graduate work permit for up to the same length as the study program. In case, the duration of the candidates study program is of 2 years or more, the PGWP may be granted for a period of 3 years.
If the student has completed more than one course in Canada, he/she may get a PGWP that combines the length of each course provided the courses are PGWP-eligible and are of at least 8 months long.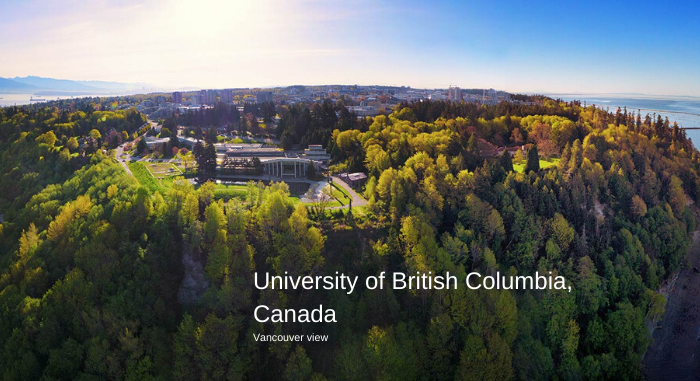 International students need to apply for โ€œCanada Student Visaโ€ for studying in Canadian Universities.
REGISTER TODAY TO MAKE A GREAT CAREER IN CANADA!
Post Graduate Work Permit Canada How to Apply?
Before applying for the post graduate work permit (Canada), the candidates must obtain official letters from their schools to confirm that they have completed their courses. This official letter must be accompanied by an official transcript or a copy of the applicants transcript from the candidates school website. The students can apply for PGWP through the online channel or on paper. Highlighted below are the steps to help students apply for their post graduate work permit (Canada).
To apply online, the candidates first need to keep with them the electronic copies of all their necessary documents to upload during the application process. They also must have a valid credit or debit card with them.
The applicants then need to visit the official website of Government of Canada for Immigration and Citizenship (cic.gc.ca) and click on the Menu button and then on Immigration and Citizenship which allows access to application forms and guidelines.
Before starting the application process, the candidates must read all the guidelines provided on the website to understand the application process as an incomplete or incorrect form gets rejected by the authorities.
Now, the applicants must create their account or sign in to the website if they already have an account on it. The candidates must provide the answer to questions pertaining to personal details, language, passport, contact information, the purpose of visiting Canada, details of intended work in Canada, education, employment and other such questions after signing in. All the answers must be reviewed before continuing further.
The candidates are guided to a page where they can download their application form. The form must be filled carefully and correctly before being uploaded. After uploading the application form, the candidates need to upload the supporting documents such as completion of studies letter, passport and a digital photograph.
After uploading all the necessary documents, the applicants must pay CAD 255 as the post graduate work permit application fee.
After completing all the steps, the candidates can finally submit their application which is immediately transmitted to CIC for review.